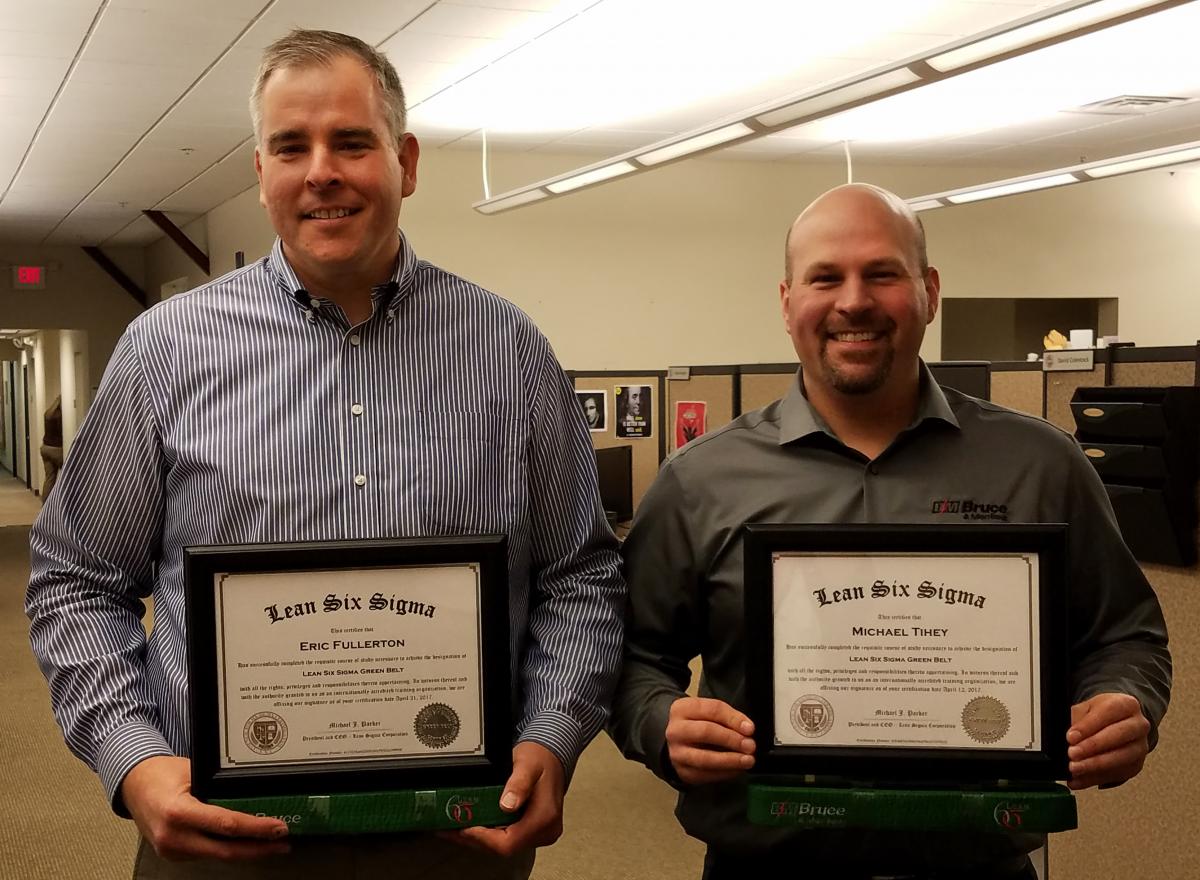 New Castle, PA - Bruce & Merrilees is pleased to congratulate Eric Fullerton (P.E.), Manager of Engineering and Mike Tihey, High Voltage Department Director, for achieving their Lean Six Sigma green belts.
Lean Six Sigma is a combination of methodologies that aims to eliminate waste and mistakes and improve efficiency by cutting unnecessary steps. To achieve green belt level, Eric & Mike had to complete an 80-hour course and one required project. 
Eric & Mike's achievements won't stop at green belt; both men are already hard at work on earning their LSS black belts: They've completed a 160-hour course and our currently working on the first of 10 required projects.