New Castle, Pa. - Bruce & Merrilees was the featured firm in the January-February 2018 issue of BreakingGround magazine, a bi-monthly publication on behalf of the Master Builders' Association of Western Pennsylvania.
The profile features a look at the history of Bruce & Merrilees, its evolution, and its strategic plan for the future. It also answers the million-dollar question: Where are the Merrilees'?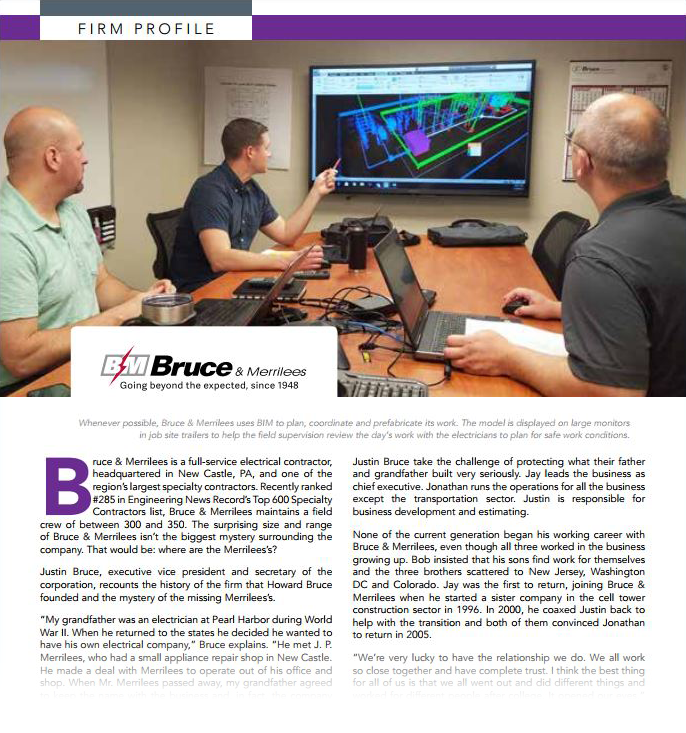 Click here to read the full article in BreakingGround magazine (see page 40).